Podcast: Play in new window | Download (Duration: 18:31 — 17.0MB) | Embed
Subscribe: Google Podcasts | Spotify | Stitcher | TuneIn | RSS | More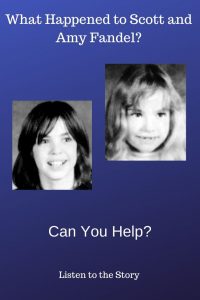 Most parents can imagine no nightmare worse than the disappearance of a child, but how can a parent possibly cope when both of their children vanish, swallowed by the Alaska wilderness?
Some time during the late-night hours of September 5 or the early morning hours of September 6, 1978, Scott Fandel, 13, and Amy Fandel, 8, disappeared from their Sterling, Alaska home on the Kenai Peninsula, 136 miles (218.9 km) south of Anchorage. The mystery of what happened to the Fandel children has baffled Alaska State Troopers for over four decades. How can two kids vanish from their home without a trace?
At 10:30 pm on Sept. 5, 1978, Scott and Amy Fandel seemed safe and happy. Less than four hours later, they were gone, never to be seen again. Where did they go? What could have happened to them? Investigators spent thousands of hours running down hundreds of leads which led nowhere. One former Alaska State Trooper said they chased "quirks and spider web leads," but they never got any closer to finding the children.
Scott Fandel would be 54 years old, and Amy would be 49 if they are still alive today. These are their age-progression photos from The Charley Project.
If you know anything about the disappearance of Scott and Amy Fandel, please contact the Alaska State Troopers.
                                                          Scott Curtis Fandel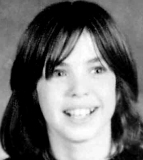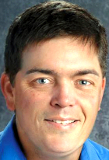 Amy Lee Fandel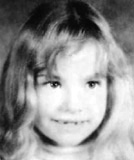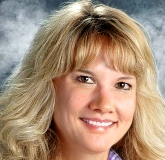 Sources
STILL MISSING by SHEILA TOOMEY. Anchorage Daily News.
September 4, 1988
The Theories of the Fandel Children's Disappearance
https://www.nbcnews.com/feature/cold-case-spotlight/theories-fandel-children-s-disappearance-n385361
The Disappearance of Amy and Scott Fandel
https://truecrimediscussions.blogspot.com/2015/07/the-disappearance-of-amy-and-scott.html?m=1&fbclid=IwAR10JwJblisTkaho3c_uhmWqNX0FZZRoOf31fCQtAyekfaEIgP_8-hxdrxY
Scott and Amy Fandel Missing. Facebook Page. Available at: https://www.facebook.com/scottandamyfandelmissing/photos/
Amy Lee Fandel. The Charley Project. Available at: http://charleyproject.org/case/amy-lee-fandel
Scott Curtis Fandel. The Charley Project. Available at: http://charleyproject.org/case/scott-curtis-fandel
_________________________________________________________________________
Subscribe to my Murder and Mystery Newsletter with links to all my podcast episodes.
Just Released: Karluk Bones: What story would the bones found in the Kodiak wilderness tell?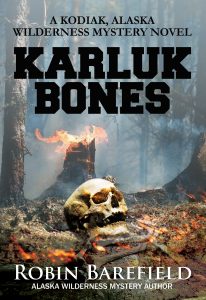 Join me on:
Facebook
Twitter
LinkedIn
Visit my website at http://robinbarefield.com
Robin Barefield is the author of four Alaska wilderness mystery novels, Big Game, Murder Over Kodiak, The Fisherman's Daughter, and Karluk Bones. Sign up to subscribe to her free, monthly newsletter on true murder and mystery in Alaska.