Podcast: Play in new window | Download (Duration: 18:48 — 17.3MB) | Embed
Subscribe: Google Podcasts | Spotify | Stitcher | TuneIn | RSS | More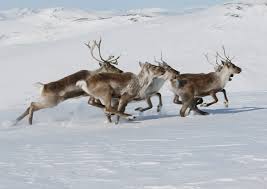 Bitter cold, a clash of cultures, and a language barrier all played a part in this crime, but the primary cause, sadly, was something we see every day in all cultures. A father gave his son a gift he believed would make his son more of a man and help him find his way in the world. Unfortunately, the father did not understand his son and his son's problems, and his well-meaning present ended up causing his son great harm and ending the lives of three good men.
Kiana, Alaska is an Inupiaq Eskimo village with approximately 300 residents located in Northwestern Alaska, 30 miles (48.3 km) north of the Arctic Circle and 57 miles (91.7 km) east of Kotzebue. The village sits near the confluence of the Squirrel and Kobuk Rivers. In late January at the Arctic Circle, the sun rises just before noon and sets in the late afternoon. Bitter cold temperatures hold a grip on Kiana in January, but the folks who call the Arctic tundra home, are well adapted to frigid temperatures and limited daylight.
On January 25th, 1970, a pilot flying a local physician on a wolf-hunting trip buzzed low over the Kobuk River and was surprised to spot a man holding his hands above his head. The man was miles from any habitation, standing in the middle of the frozen tundra. When the Cessna flew over him, the man collapsed onto the snow, and the pilot landed the plane on its skis near him.
The pilot and doctor soon realized the young man was little more than a teenager, and blood spattered his clothing. He got to his feet and could barely walk as he stumbled toward the plane. The physician helped him into the back of the plane, and the young man told the doctor and pilot he had been part of a hunting party of four men. The other men all had been murdered, but he managed to escape. He explained the bodies of the other men were miles away at their camp on the Kobuk River. He left them there and walked all night, trying to make his way back to Kiana. After telling his story, the young man lost consciousness.
Sources
Johnson v. State. Available at https://law.justia.com/cases/alaska/supreme-court/1973/1477-1.html
Brennan, Tom. 2001. The Caribou Murders. Murder at 40 Below. Epicenter Press.
_________________________________________________________________________
Subscribe to my Murder and Mystery Newsletter with links to all my podcast episodes.
Just Released: Karluk Bones: What story would the bones found in the Kodiak wilderness tell?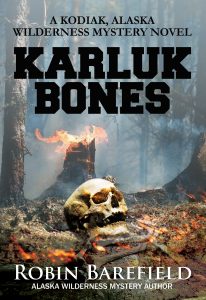 Join me on:
Facebook
Twitter
LinkedIn
Visit my website at http://robinbarefield.com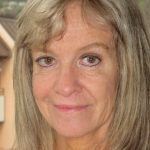 Robin Barefield is the author of four Alaska wilderness mystery novels, Big Game, Murder Over Kodiak, The Fisherman's Daughter, and Karluk Bones. Sign up to subscribe to her free, monthly newsletter on true murder and mystery in Alaska.