Podcast: Play in new window | Download (Duration: 27:18 — 25.1MB) | Embed
Subscribe: Google Podcasts | Spotify | Stitcher | TuneIn | RSS | More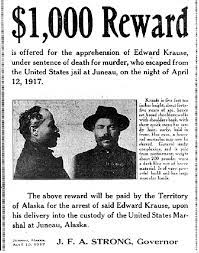 Many serial killers have called Alaska home, and if you apply the broadest definition to the term, then serial killers terrorized settlers here long before profilers coined the term "serial killer." A near-total lack of law enforcement in Alaska in the early 1900s allowed human predators to prowl the territory and prey on settlers and gold miners. Imagine the nervous miners who had amassed a quantity of gold. How did they sleep? Terror must have gripped them during the long trek from their claim to the nearest town and bank where they could deposit their gold.
Ed Krause was a vile predator who killed with no remorse and then took what he wanted. We will never know how many people Krause murdered or how much money, gold, fox furs, land, and other valuables he stole, but what we do know paints Krause as one of the darkest figures in Alaska's history.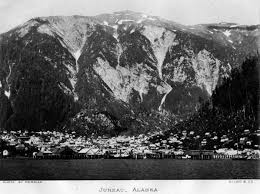 Sources:
Heaton, John W. 1915. Ed Krause. Outlaw Tales of Alaska. TwoDot. Guilford, CT.
Hunt, William R. 1987. Hard to Convict. Distant Justice. University of Oklahoma Press. Norman, Ok.
Story Time with Aunt Phil: Alaska's first serial killer. KTVA. Available at: https://auntphilstrunk.com/alaskas-first-serial-killer-strikes/
Nov. 19, 1915. Krause's Career of Crime Was a Long and a Bad One. Fairbanks Daily News-Miner.
Apr. 13, 1917. Edward Krause Saws bars and makes escape. Juneau Alaska Daily Empire.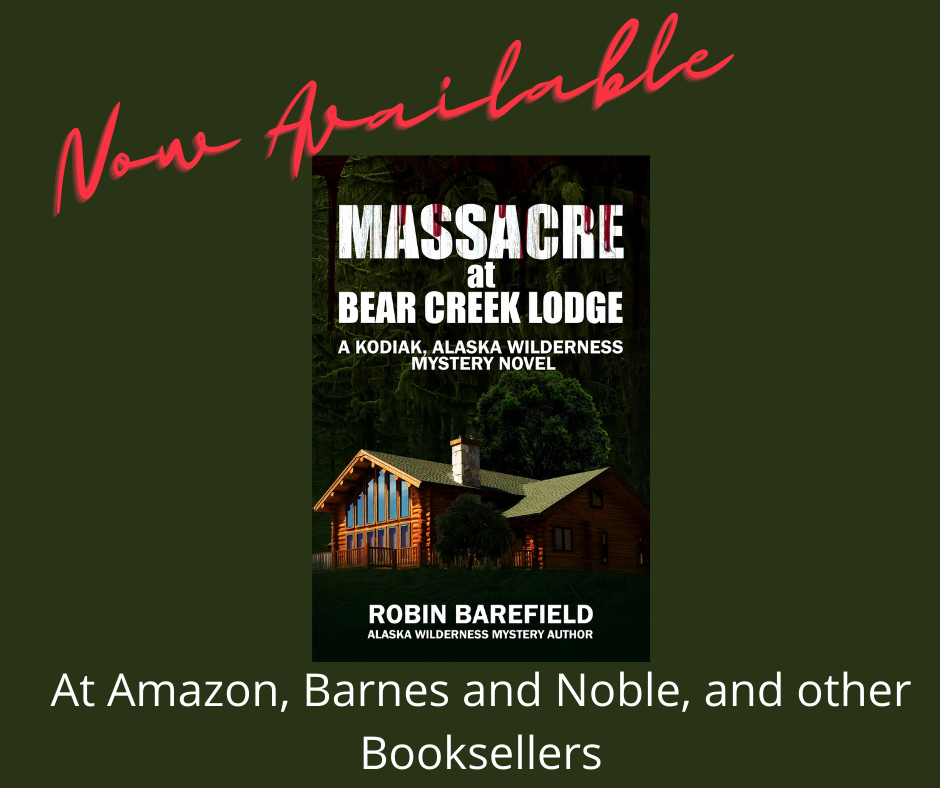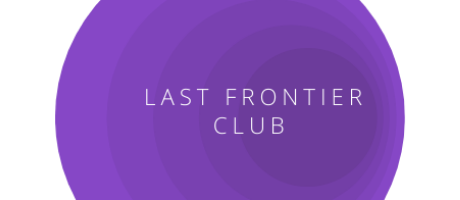 If you would like to support Murder and Mystery in the Last Frontier? Become a patron and join The Last Frontier Club.
Each month I will provide one or more of the following to club members.
· An extra episode of Murder and Mystery in the Last Frontier available only for club members.
· Behind the scenes glimpses of life and wildlife in the Kodiak wilderness.
· Breaking news about ongoing murder cases and new crimes in Alaska
· Merchandise or discounts on MMLF merchandise or handmade glass jewelry. Become a Patron!
_______________________________________________________________________________________
Check out the store: Murder and Mystery in the Last Frontier merchandise.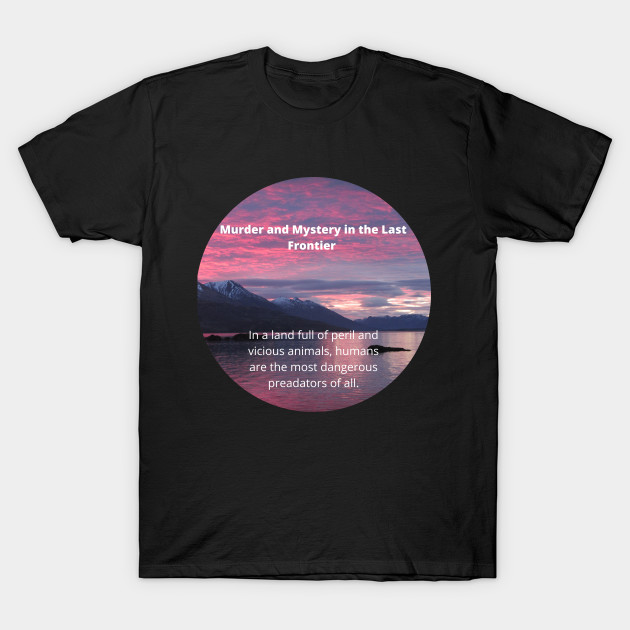 _______________________________________________________________________________________
Subscribe to my free, monthly Murder and Mystery Newsletter for more stories about true crime and mystery from Alaska.
Join me on:
Facebook
Instagram
Twitter
LinkedIn
Visit my website at http://robinbarefield.com
Check out my books at Author Masterminds
___________________________________________________________________________________
If you would like to check out one of my novels, visit The Readers and Writers Book Club, where you can read Murder Over Kodiak – Free! While you are there, take a look at some of the other free book serializations by wonderful authors in nearly every genre you can imagine.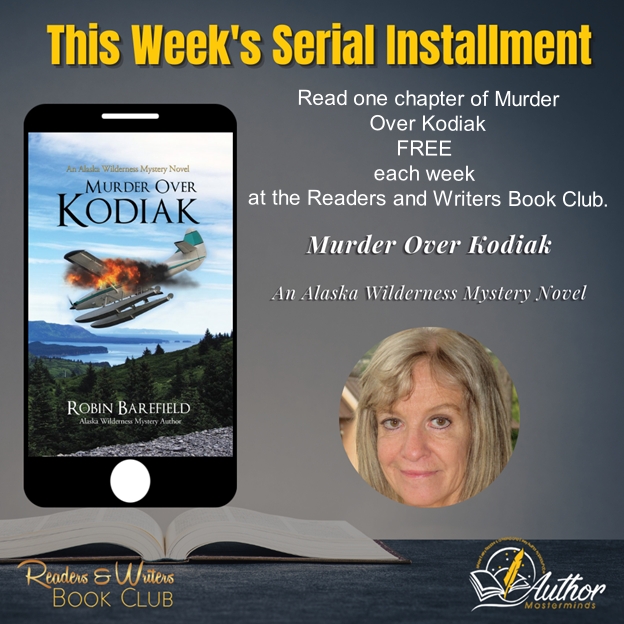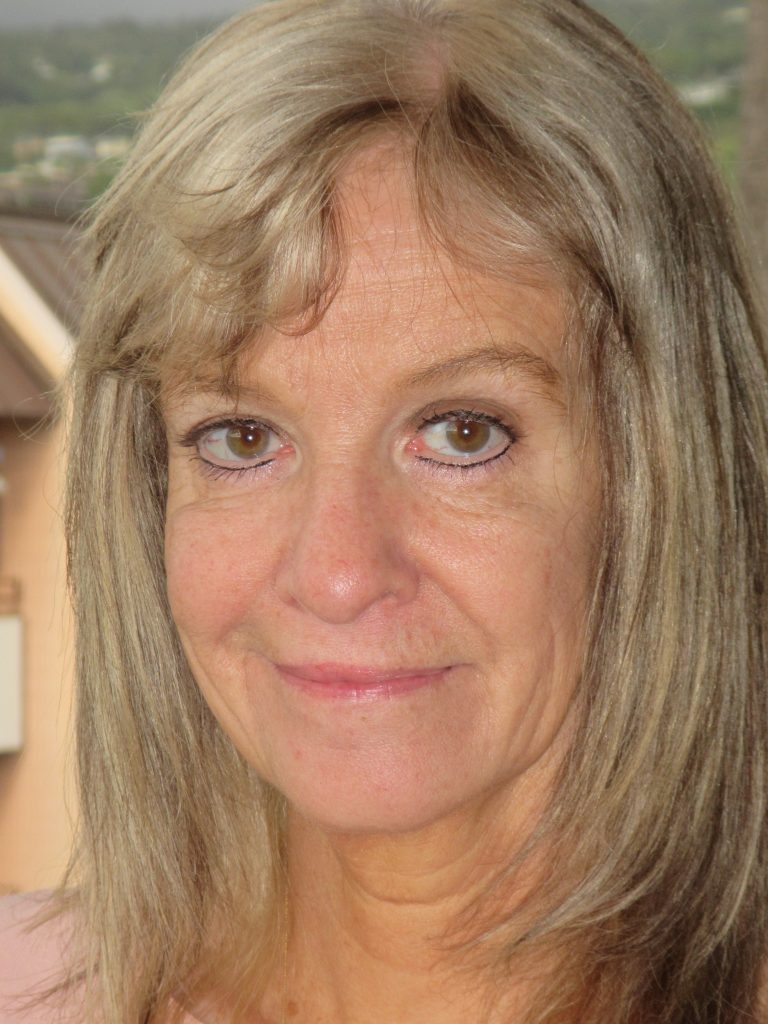 Robin Barefield is the author of four Alaska wilderness mystery novels, Big Game, Murder Over Kodiak, The Fisherman's Daughter, Karluk Bones, and Massacre at Bear Creek Lodge. Sign up to subscribe to her free, monthly newsletter on true murder and mystery in Alaska.